Looking to Sell?
For many home owners selling their home is not their idea of fun. When your home lingers on the market and the showings on your house dwindle down it can cause anxiety to everyone involved. There are a number of to consider while selling your home but perhaps the most important is your mindset. You should consider your home as a "product" that is competing with other "products" on the market. You have to sell your home by giving it the opportunity or chance to really make a great first impression. Above all else, you need to make the potential buyer feel like this home is clean and is well-maintained.
Here are some things to consider when trying to get the most return on your home or investment:
» A brand new interior & exterior paint job is one of the most cost-effective ways of improving your home aesthetics.
» Make certain that there is no clutter and/or things lying around outside in the front yard. "Curb appeal" is very important because if the potential buyer gets a bad first impression than it lowers the chances that they will be impressed with the rest of the house.
» Keep the interior odor free and as clean as possible. Eliminate any evidence of pets.» By far, the most important room of the house in terms of its importance of being clean are the bathrooms. Having impeccably clean bathrooms will go a long way in impressing potential buyers. Scrub and re-scrub the showers, clean the faucets, make the mirrors sparking clean, and make sure there is ample lighting.
» Personal photographs and family photos should be stored away. Buyers will have a hard time imagining themselves moving in if all they see is someone else's family photos
Important Links
Getting your house ready to sell – Canadian Mortgage & Housing Corporation
Selling a Home – Real Estate Council of BC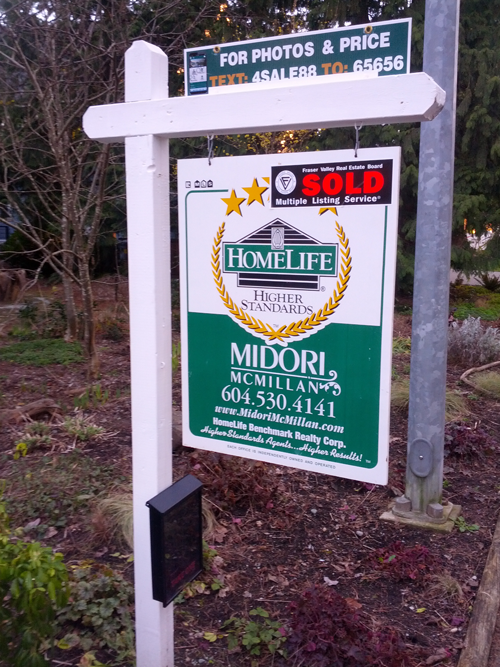 Quick Contact
Midori McMillan
HomeLife Realty
6323 197 Street
Langley
BC
V2Y 1K8
Mobile:
778-388-1570
Phone:
604-530-4141
Email:
info@MidoriMcMillan.com